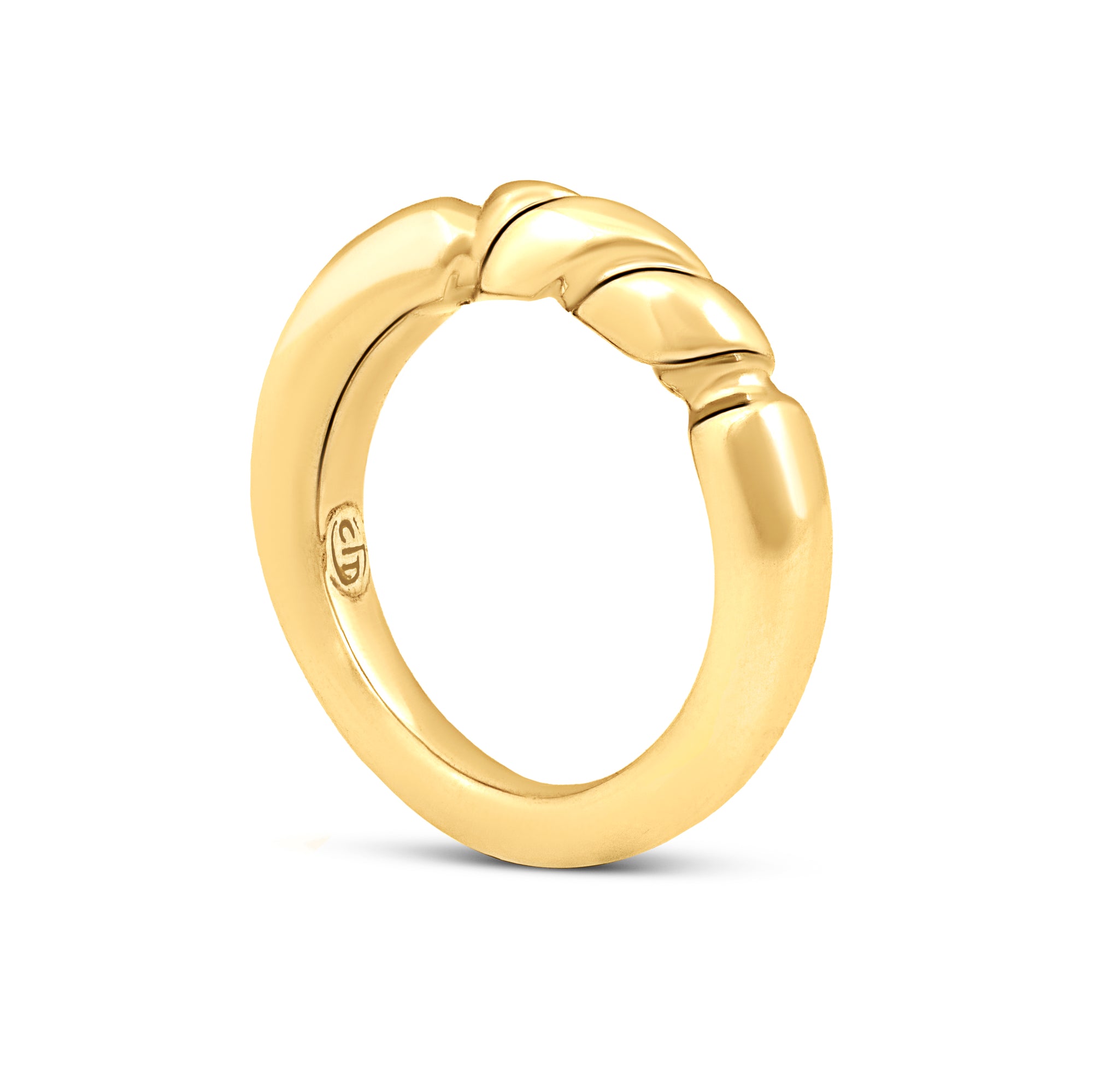 18Kt Gold Ring "A celebration of love"
Made to Order
Item #156-Gold
Please select all options.
                                         All gold pieces are made to order.
                                               Please for inquiry, contact me.

Celebrating the good loving moments of life when you wear this ring, a reminder to always be thankful!
18Kt solid sculptural yellow gold ring.