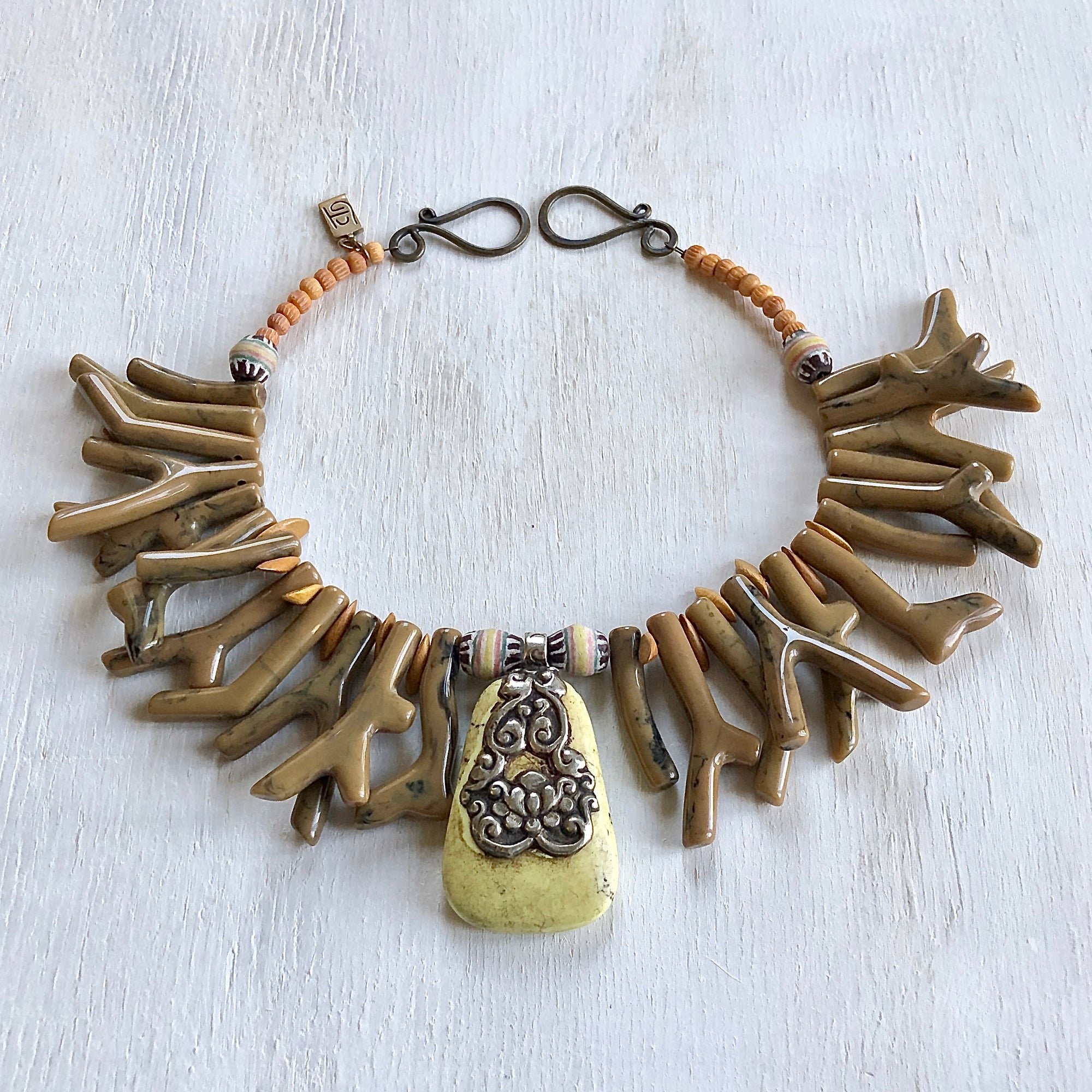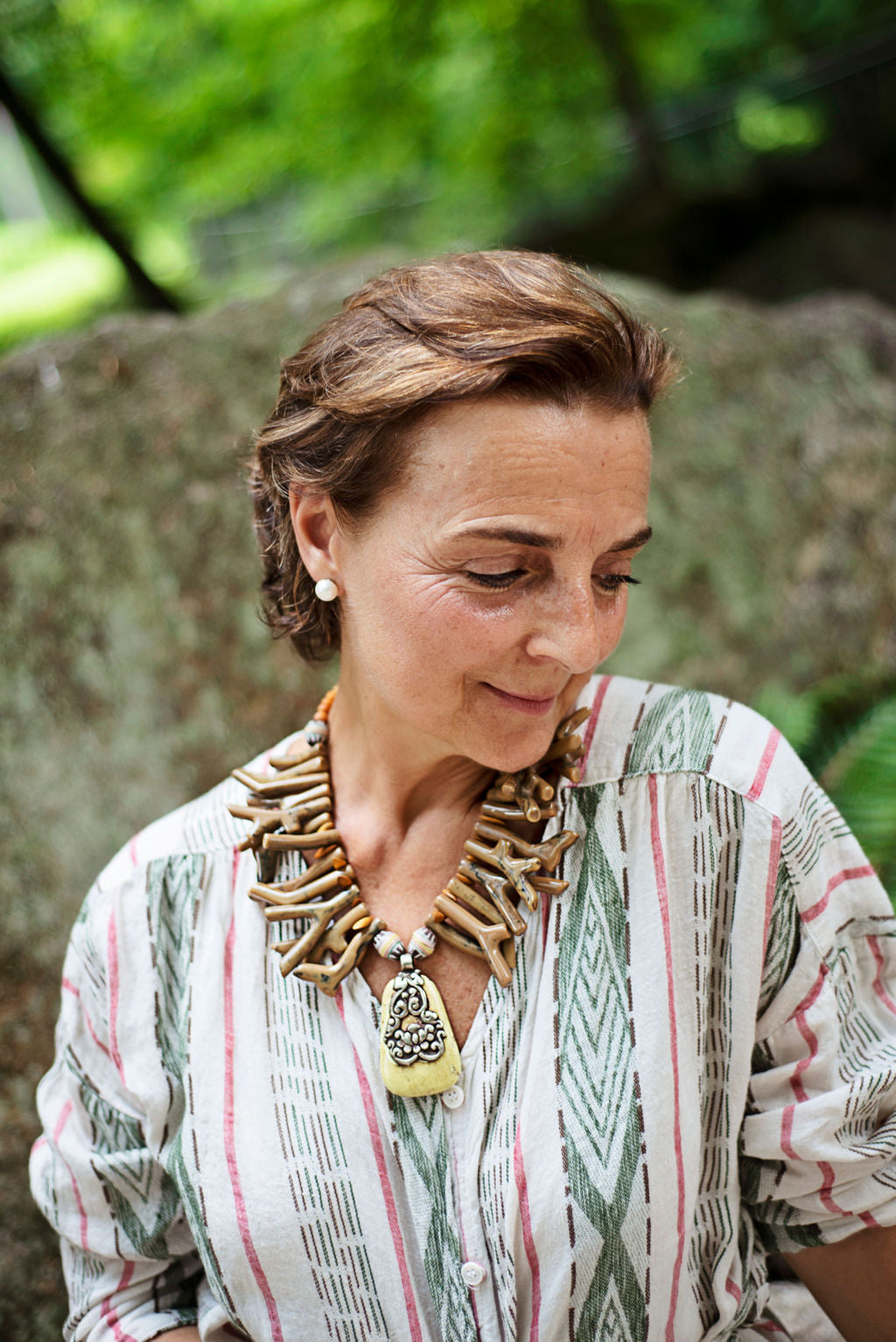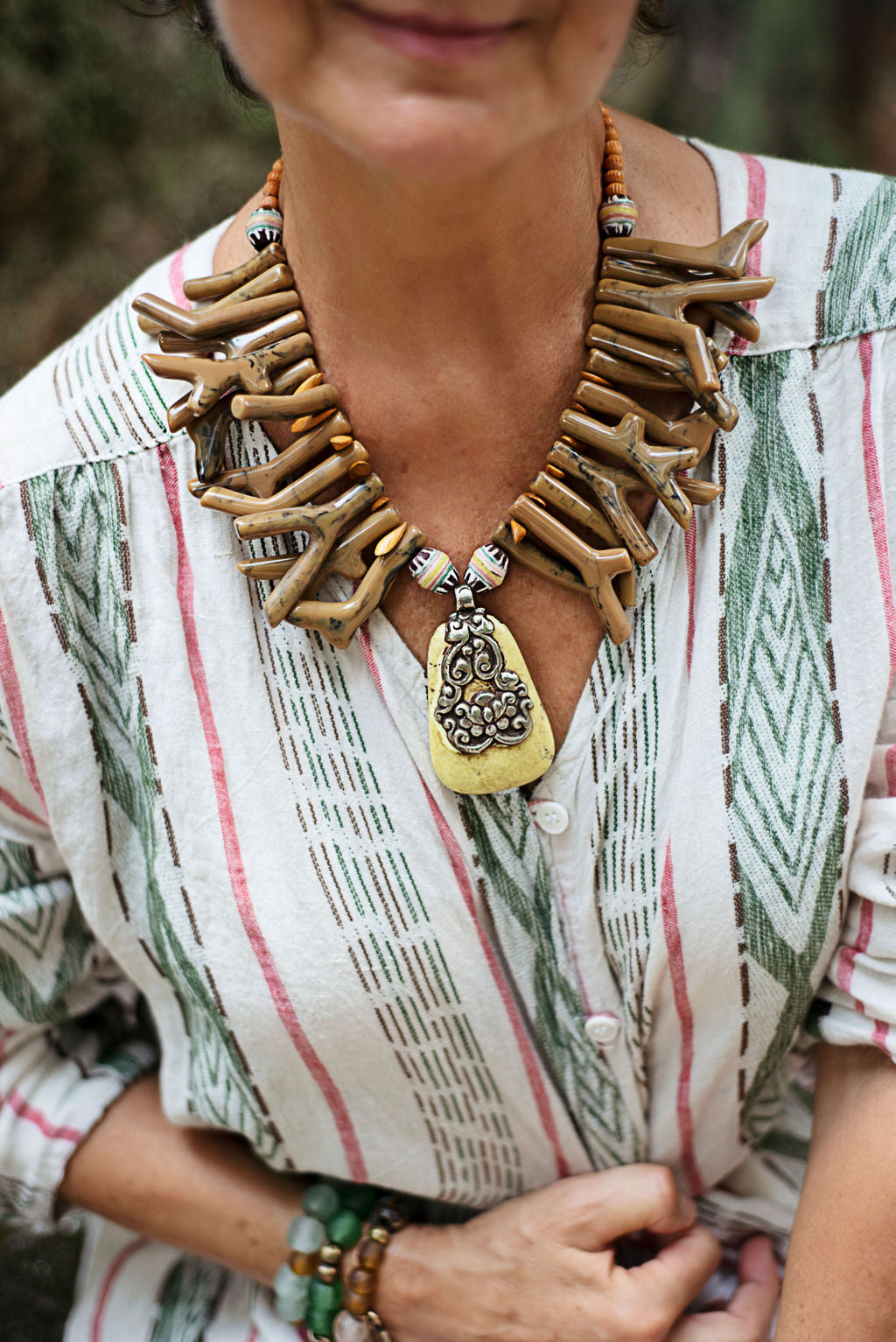 Necklace in earthy tones coral shapes of resin with a Nepalese yellow turquoise pendant
$295.00
( / )
Unavailable
Item #477
Please select all options.
Beautiful Nepalese yellow turquoise pendant as the center piece of this earthy tones one of a kind necklace.
The coral shapes are made of resin and makes the perfect balance for a light necklace with a wonderful pendant that makes you feel grounded!
Approximately 18 3/4" long.
Easy to put on with a big brass toggle.
Enjoy!