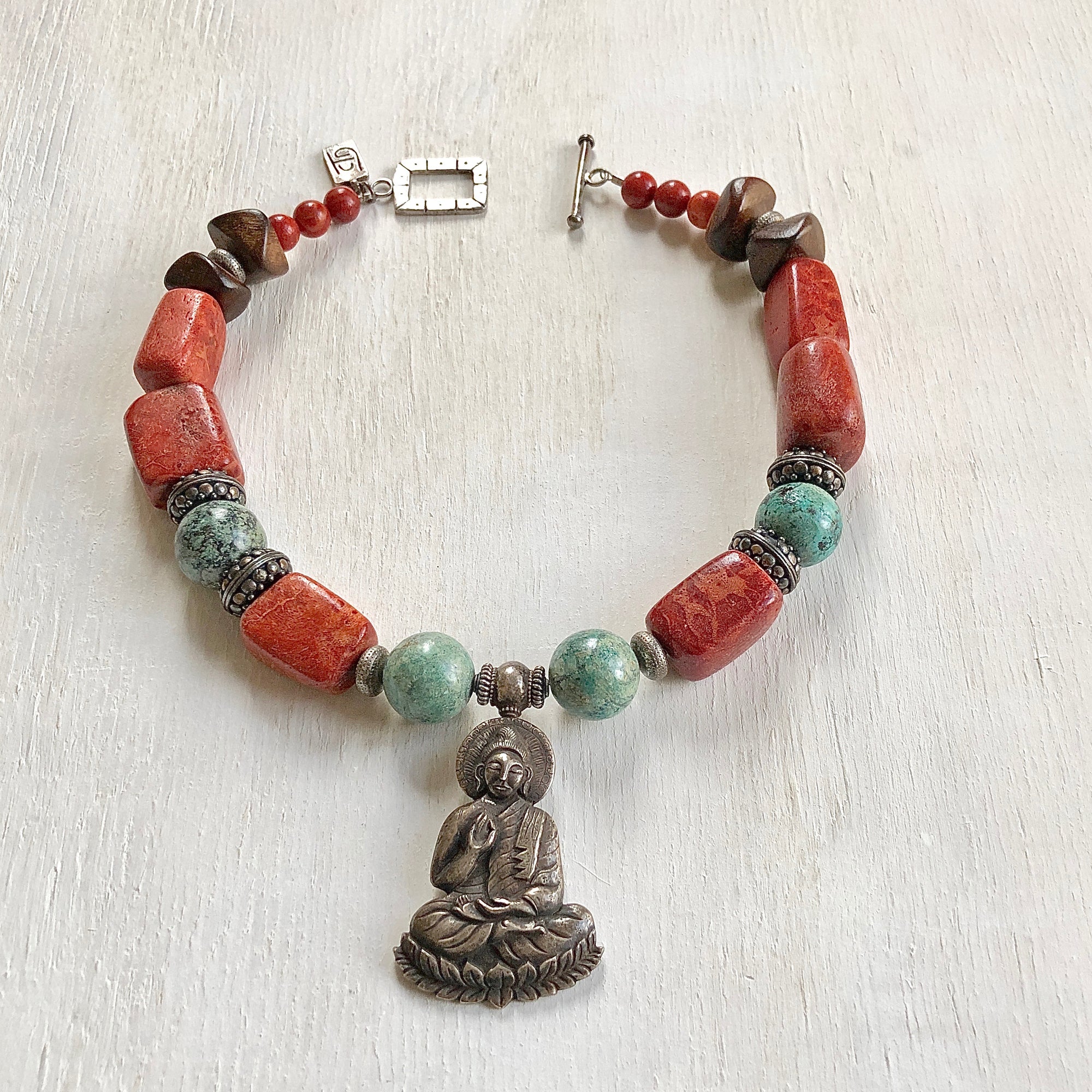 Turquoise coral silver ethnic necklace
$375.00
( / )
Unavailable
Item #351
Please select all options.
Reds, blues and some earthy browns make this unique necklace a good companion for your meditation days.....having the silver Nepalese Buddha as a central piece to remind you to breathe and enjoy every step of your day!
Red spongy coral, turquoise, palm wood and beautiful silver elements to enhance this unique necklace!