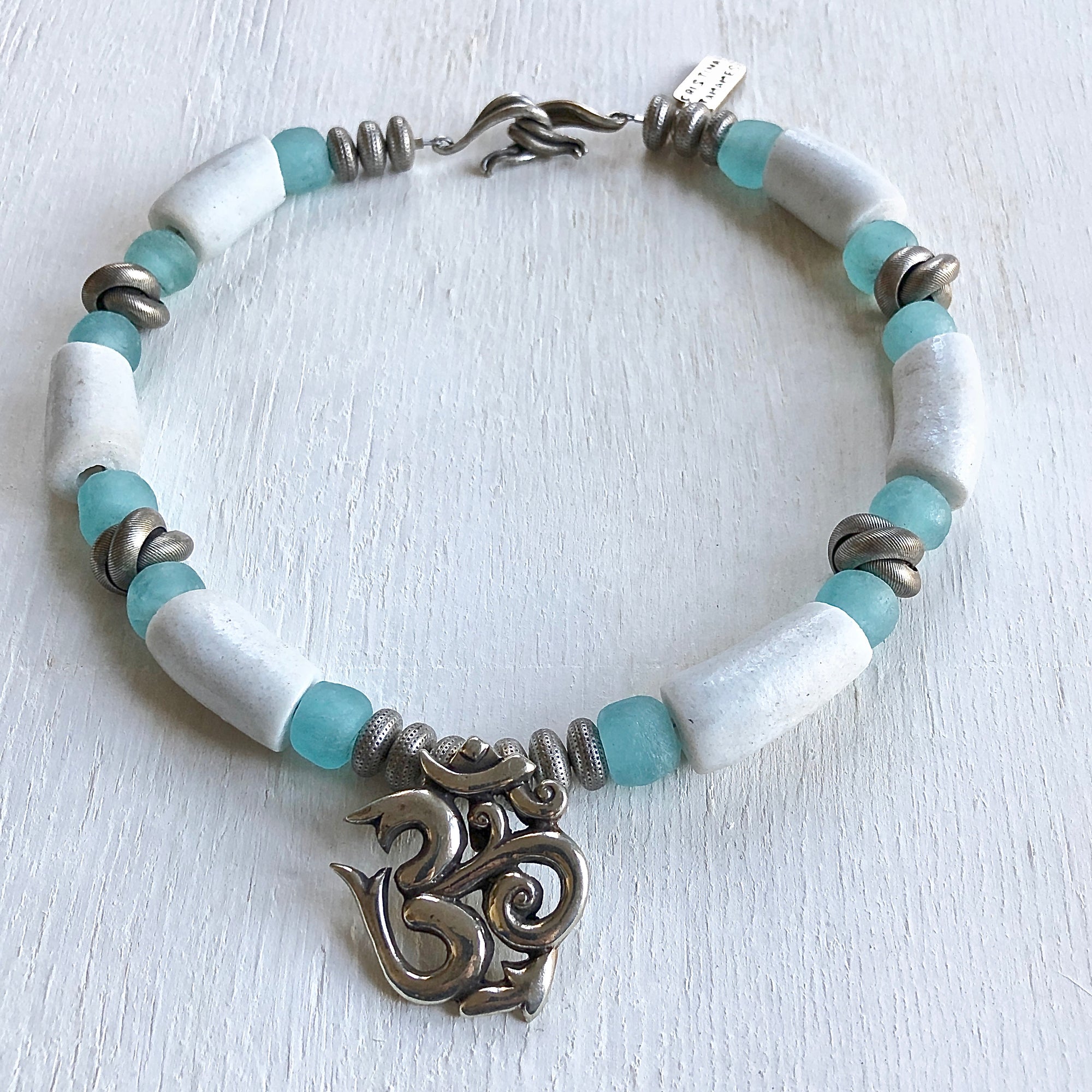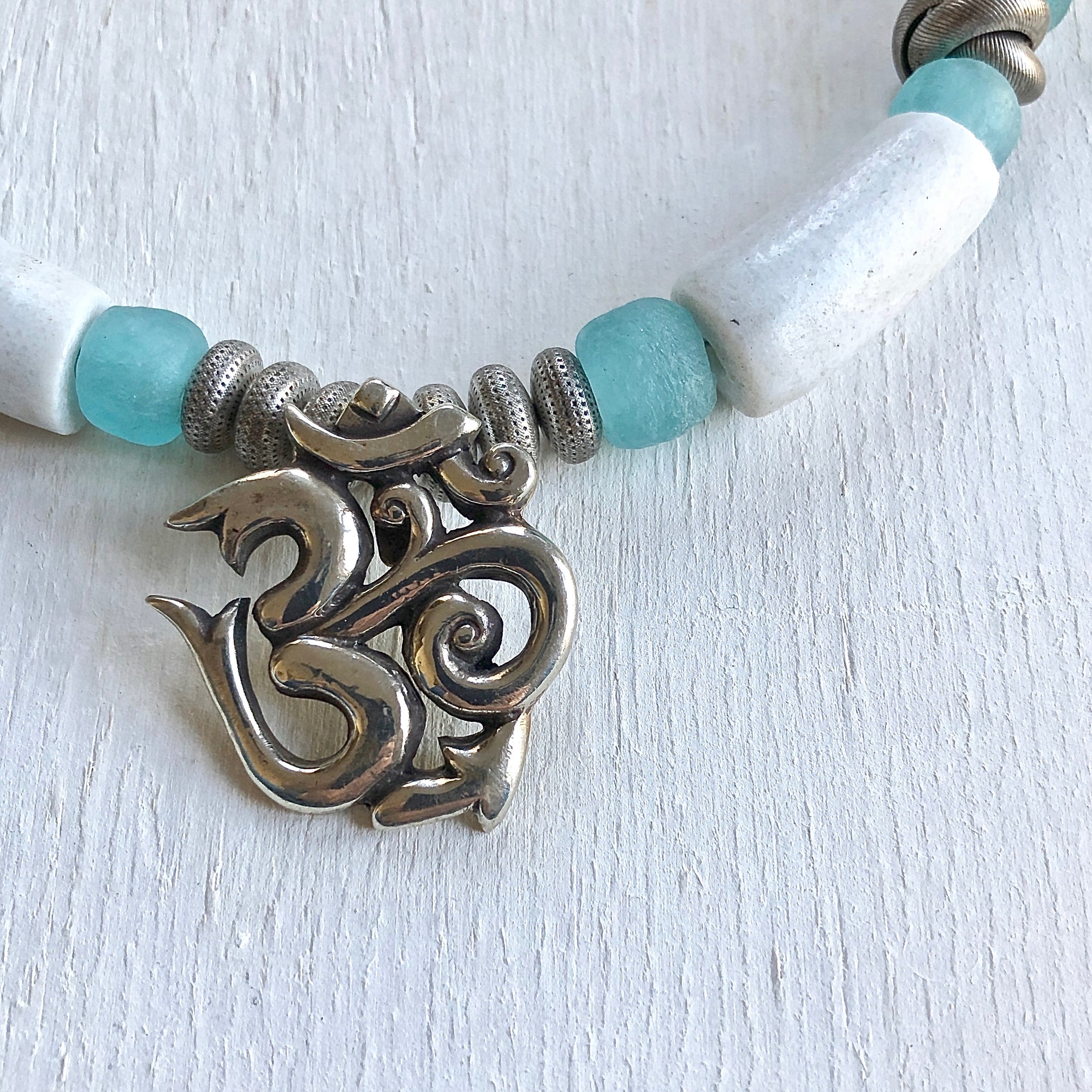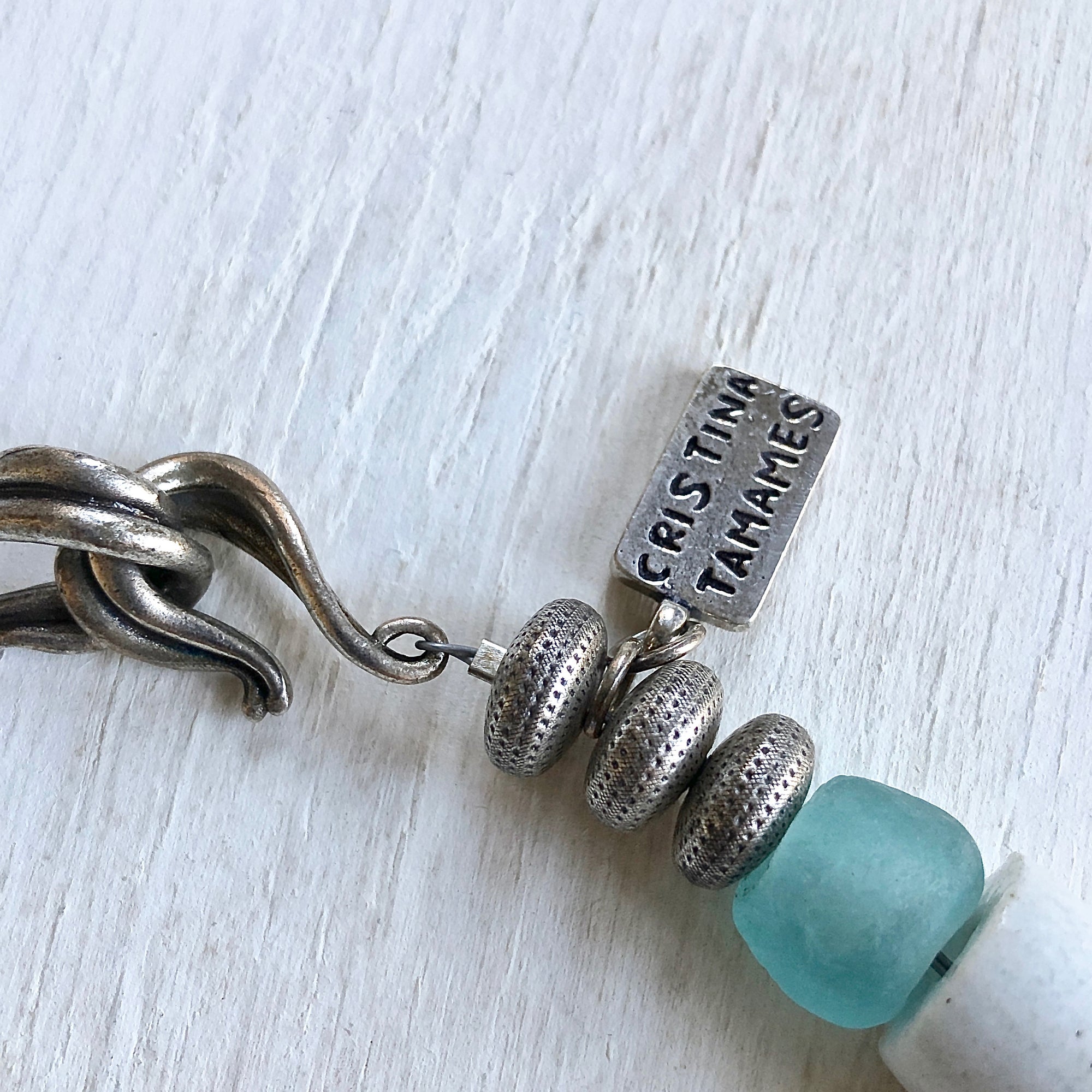 Nepalese silver Om pendant African beads necklace
$315.00
( / )
Unavailable
Item #464
Please select all options.
Om always present during your day, make this one of a kind statement necklace a reminder of your moments of meditation.
Silver Om, surrounded by some beautiful fresh African beads, refreshing blue recycled beads from Africa, and some vintage elements to enhance the beauty of this piece.
Enjoy!