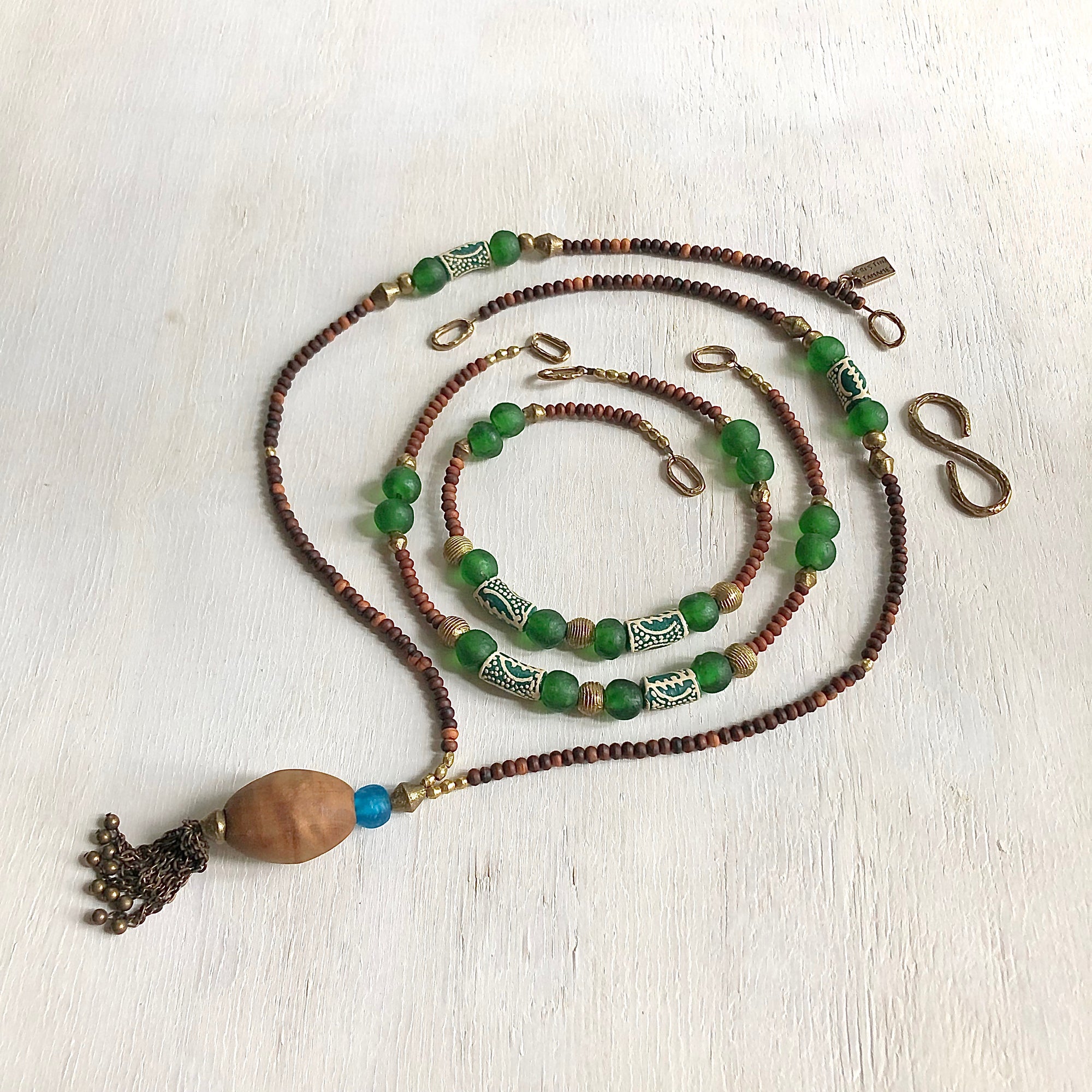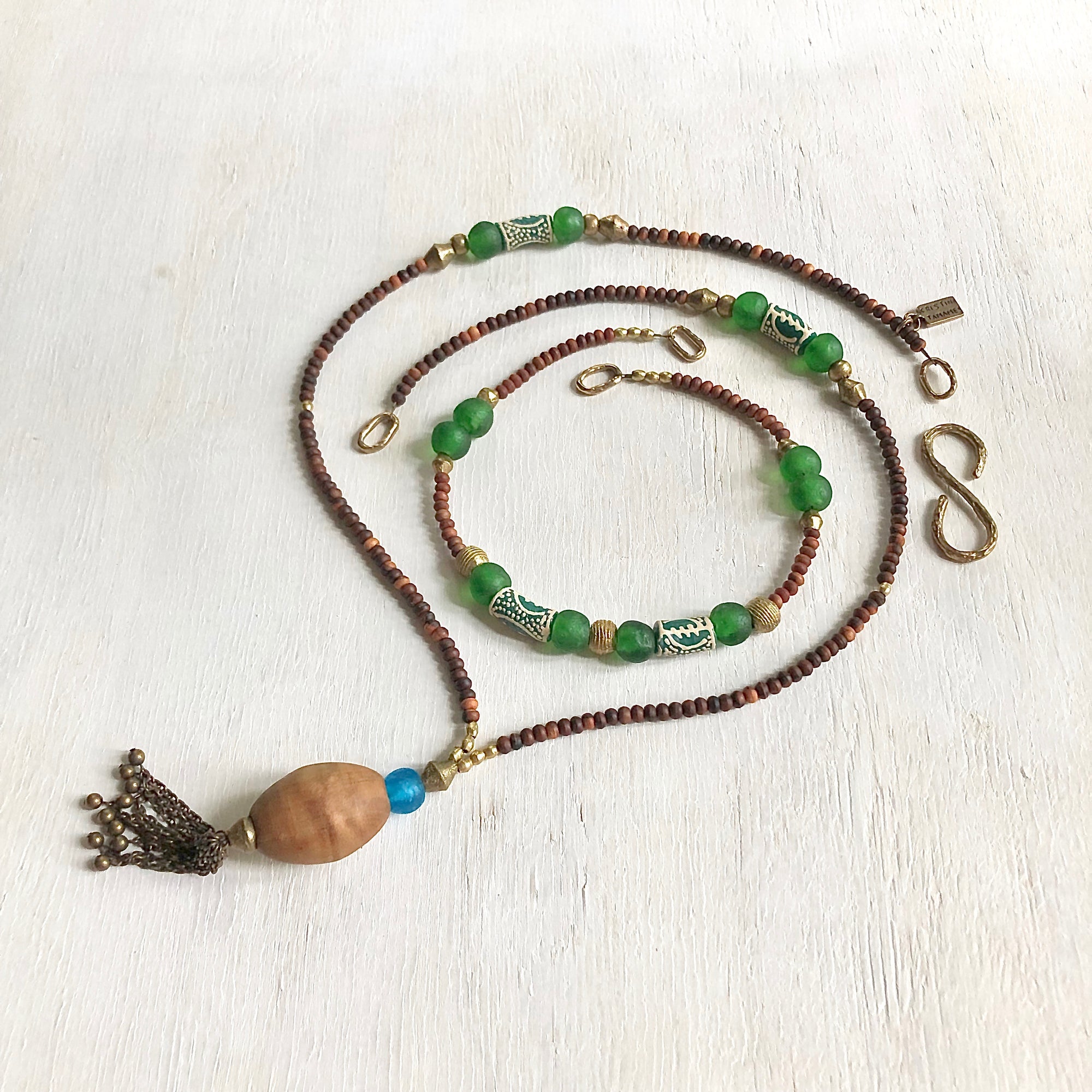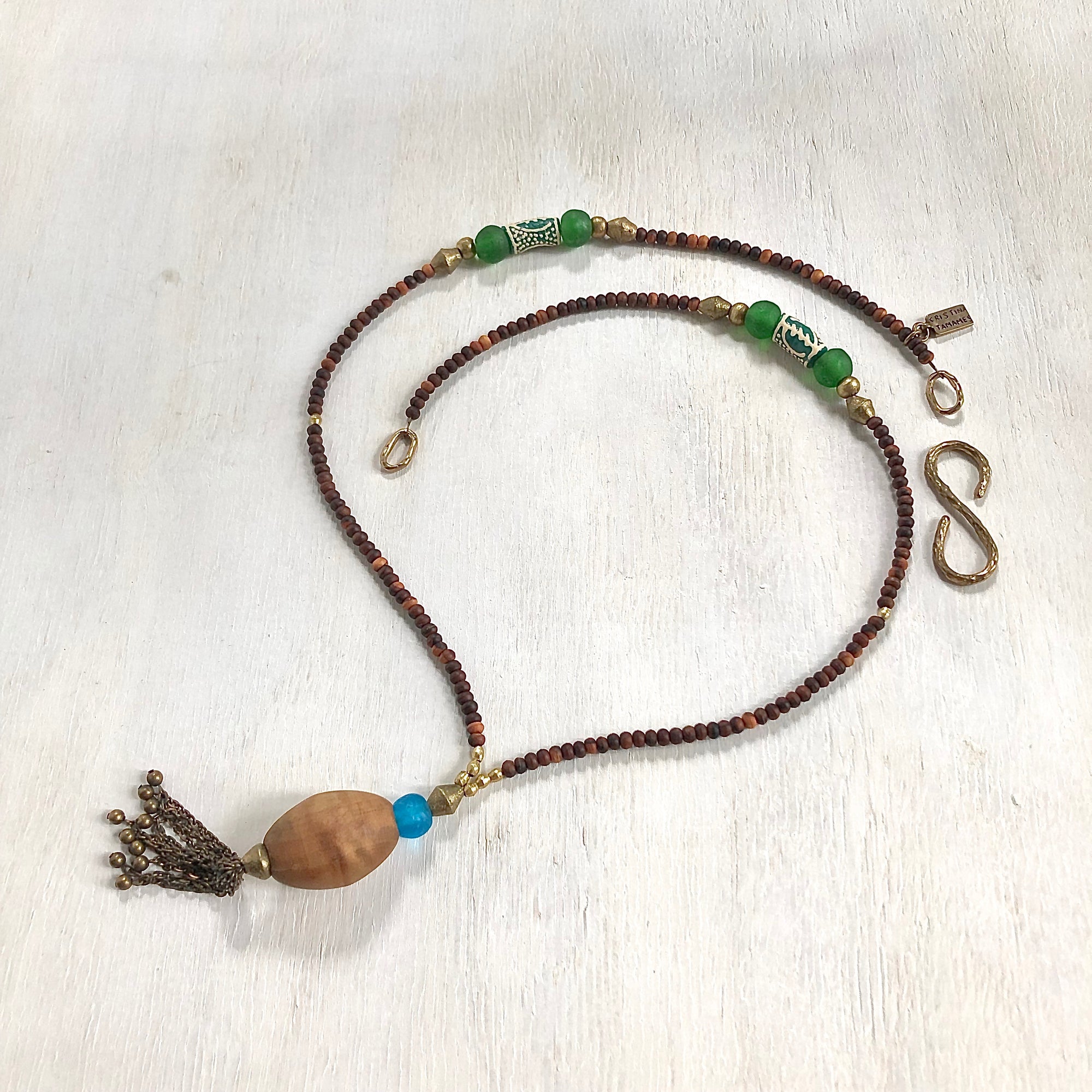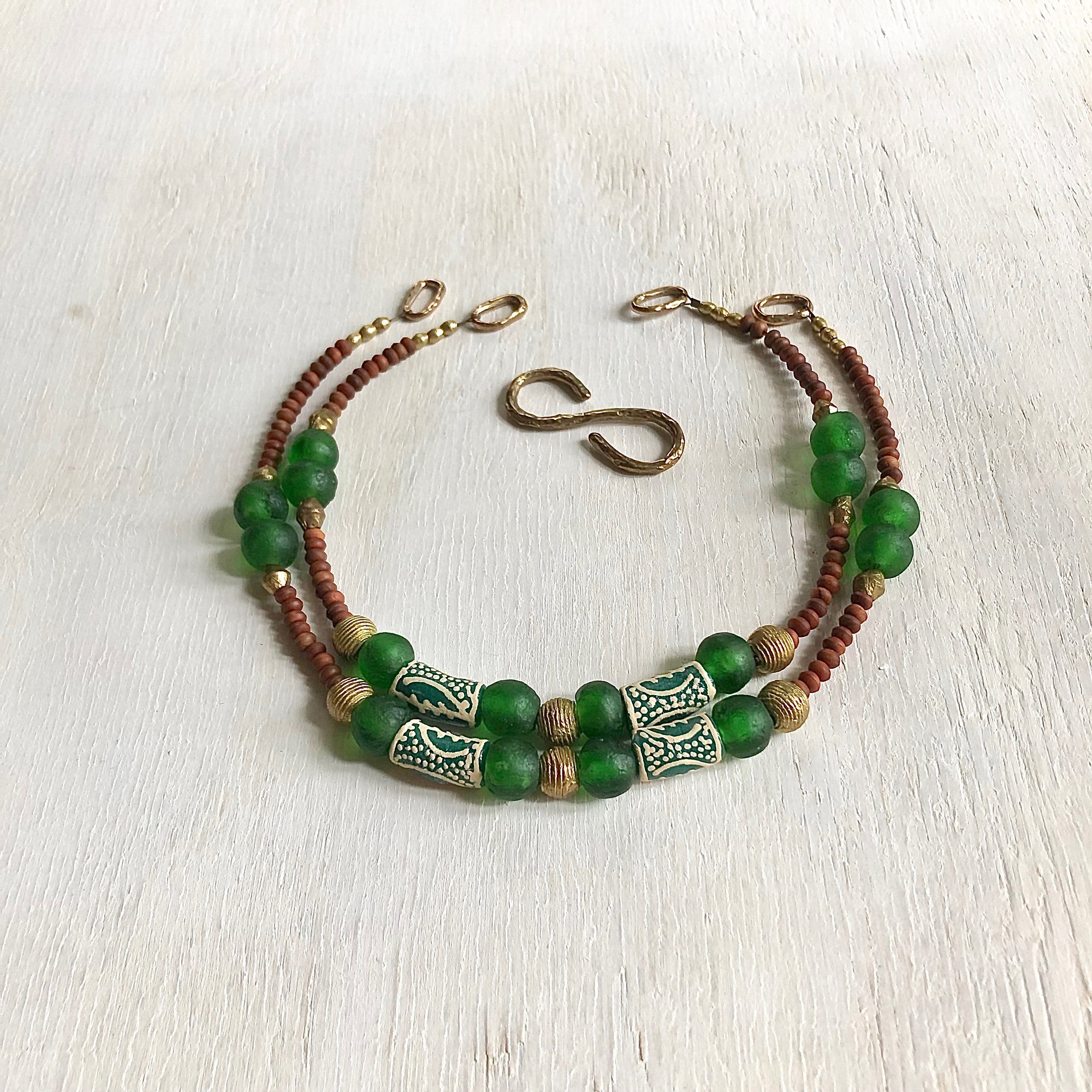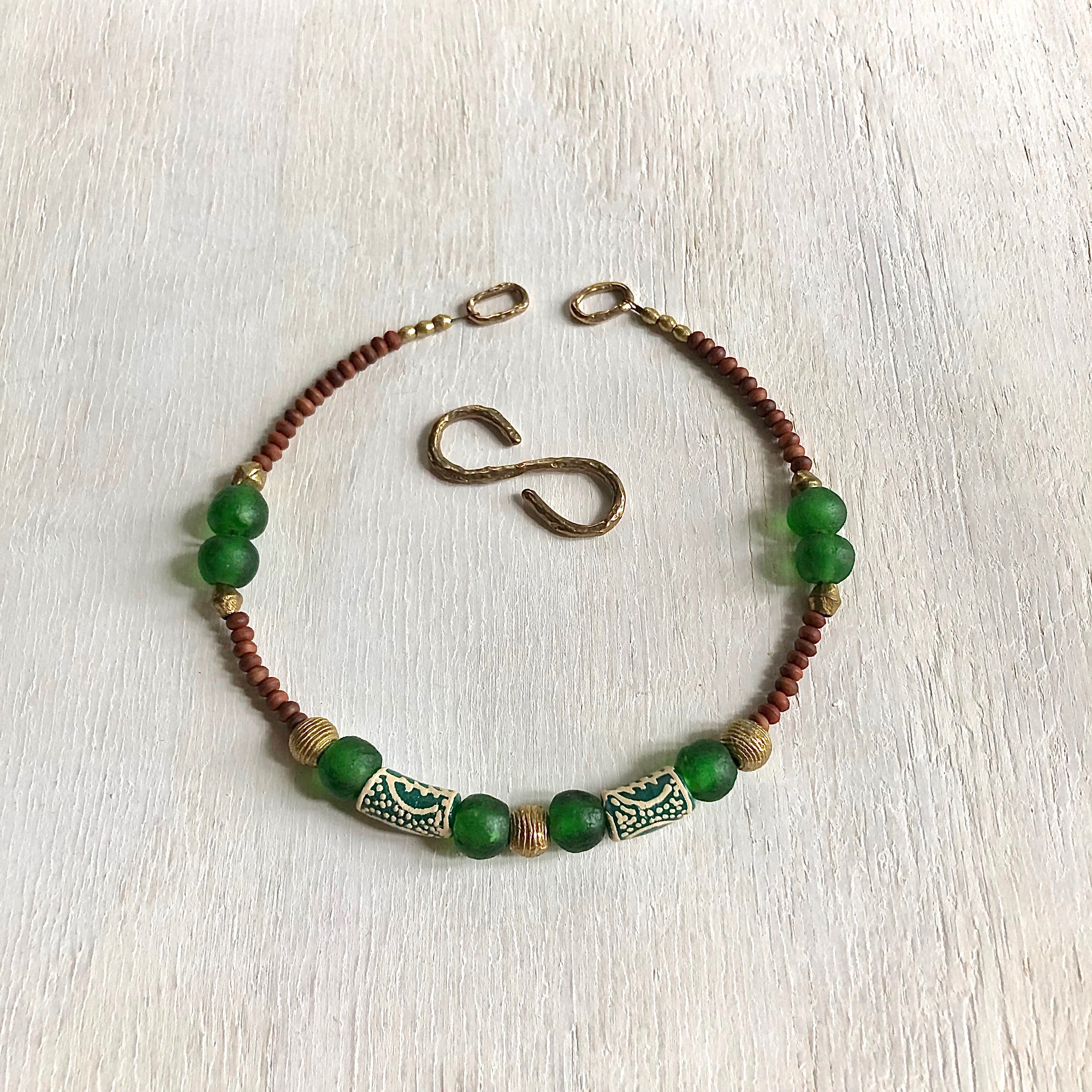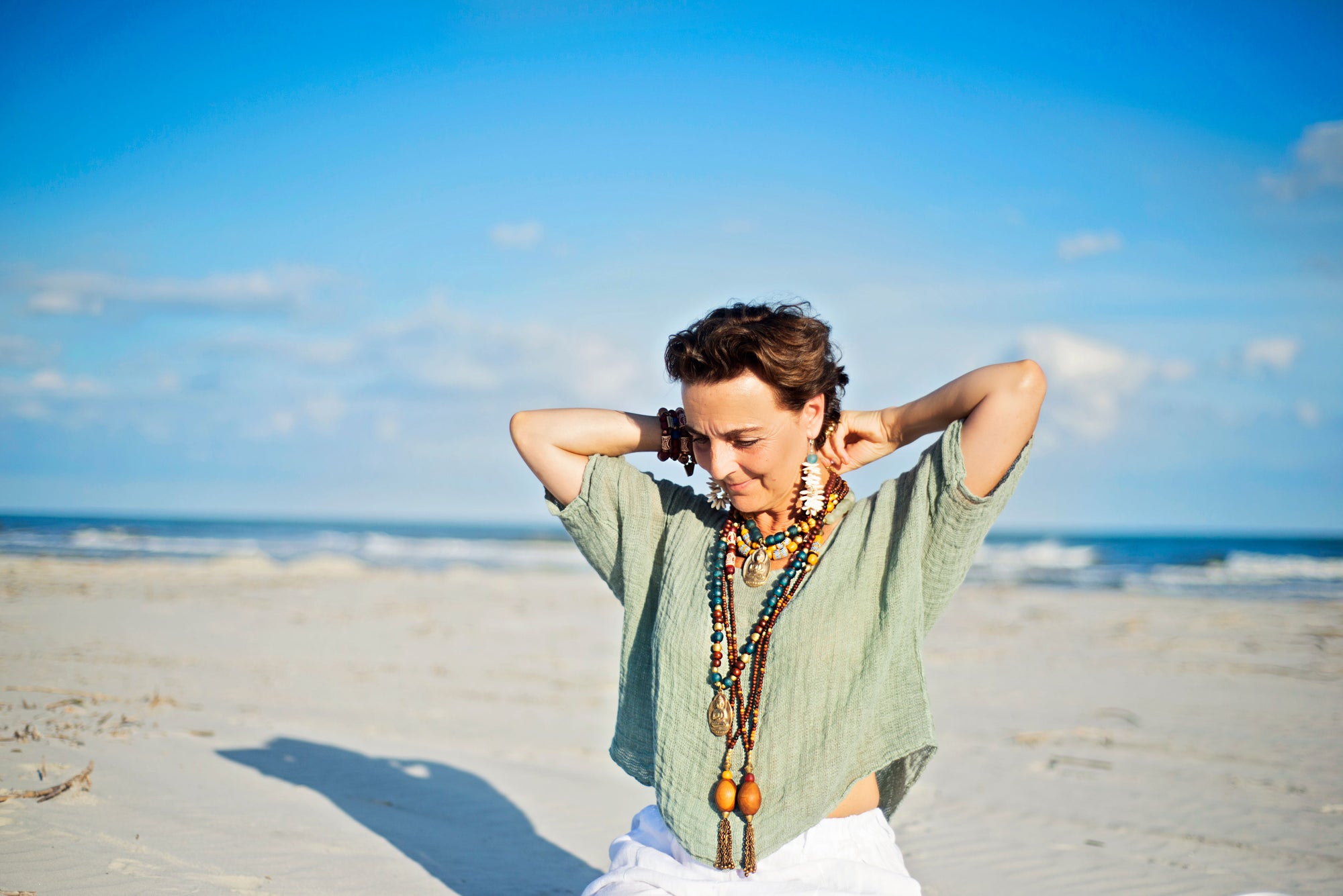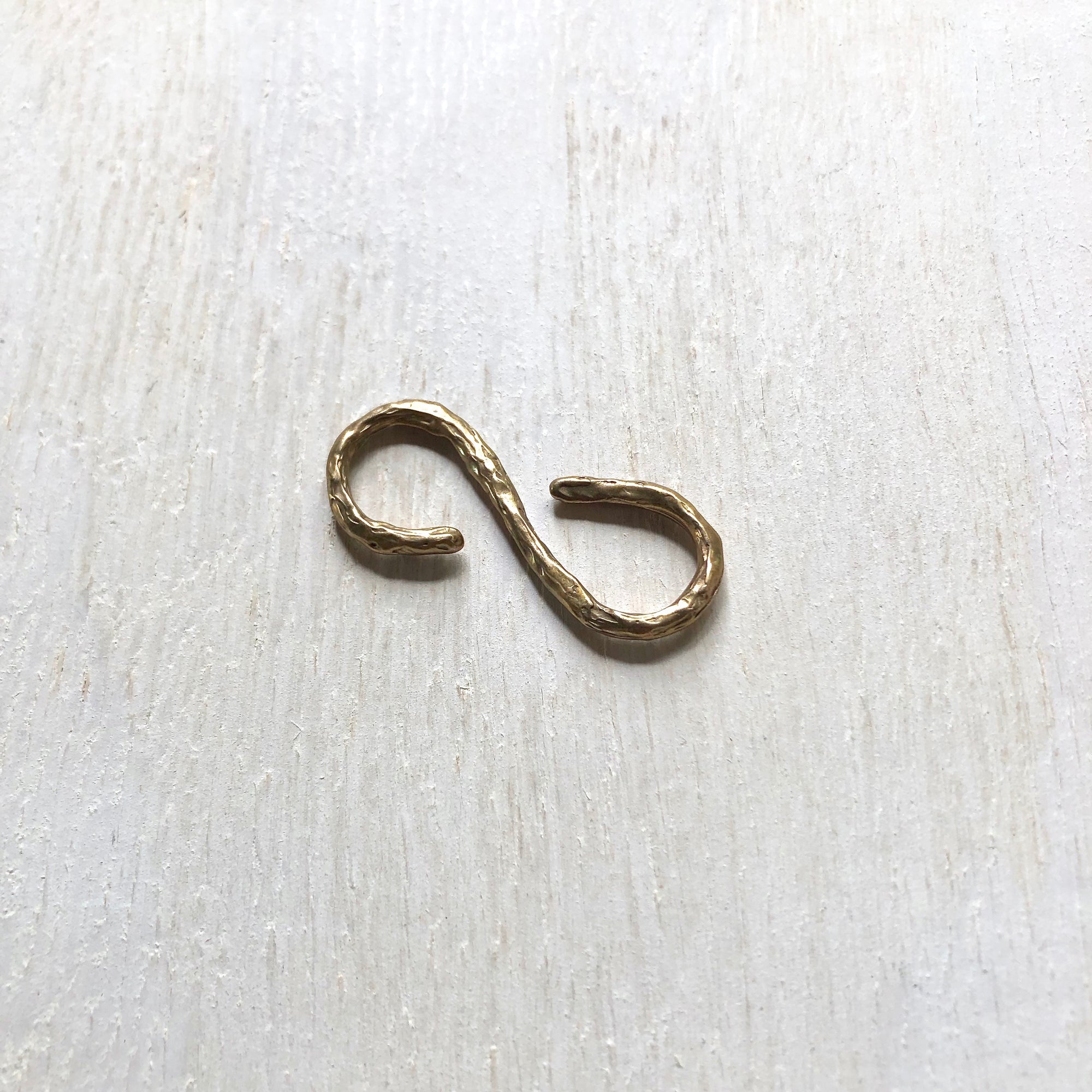 Hand painted green Adinkra African beads with vintage olive wood pendant long necklace
$455.00
( / )
Unavailable
Item #522
Please select all options.
The richness of these greens and browns mixed with the brass and bronze, the little blue touch, the soft center piece, the perfect tassel, the whole necklace, such a light piece, so versatile, so fun to wear in so many different ways!
Just the perfect piece, one of a kind made for you perhaps?