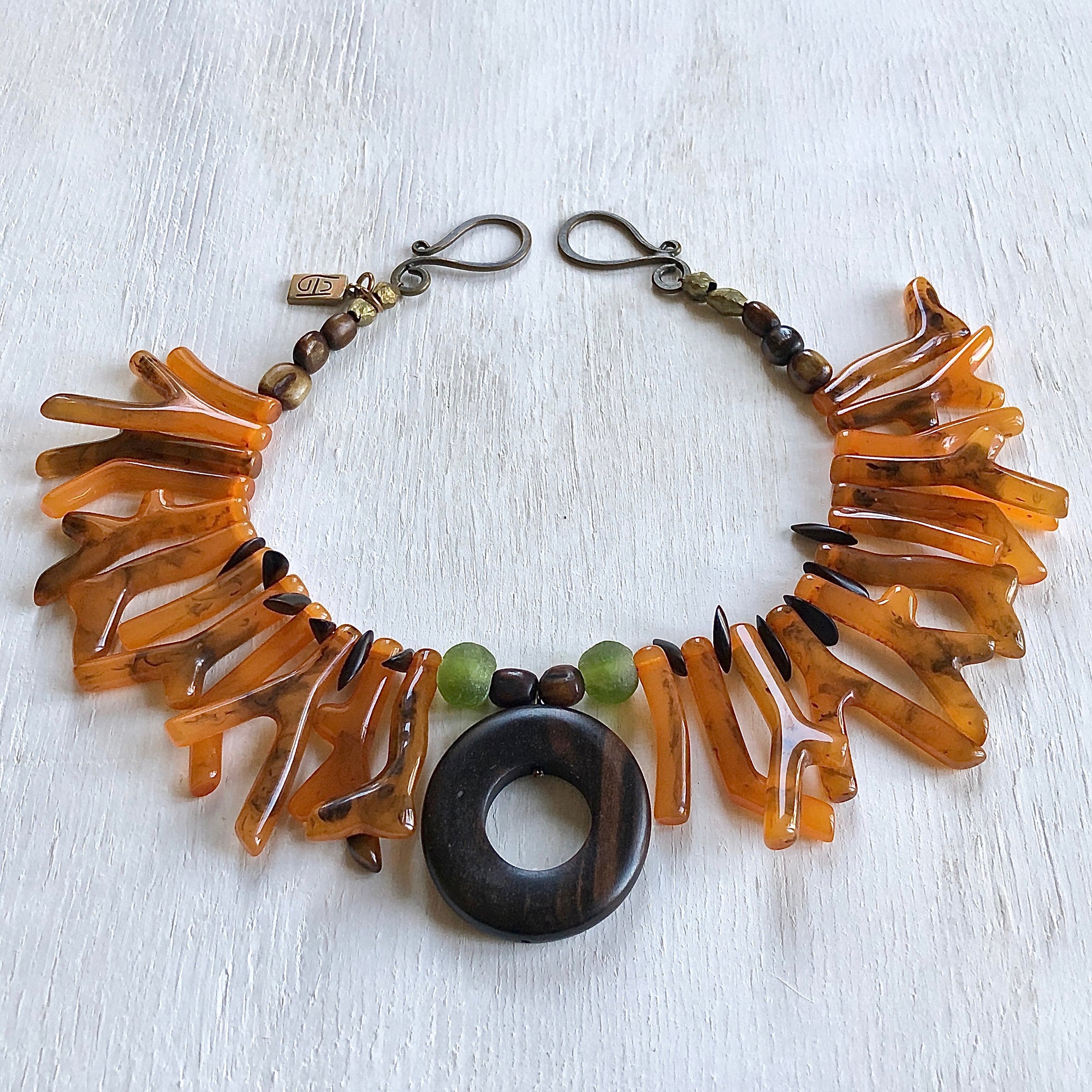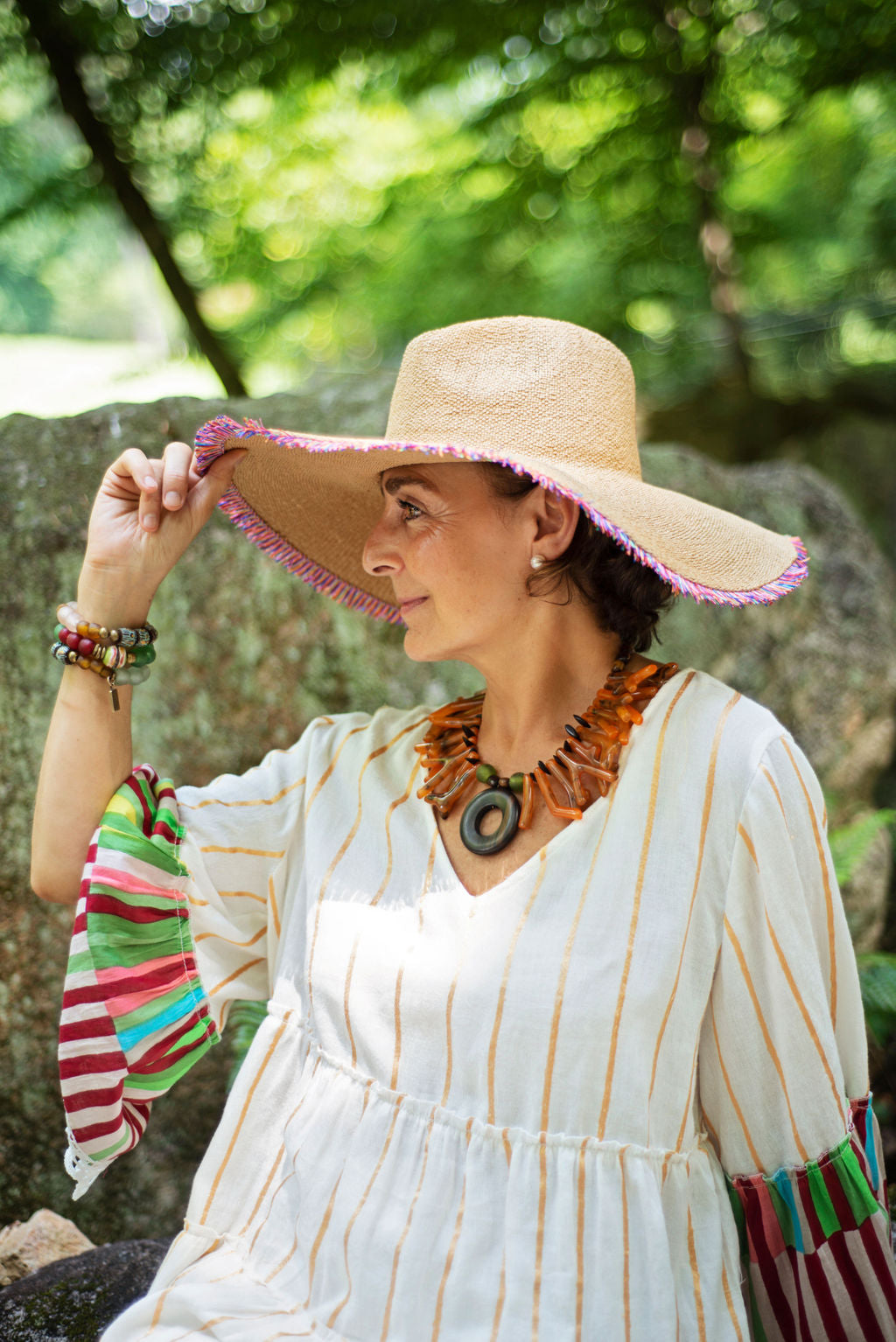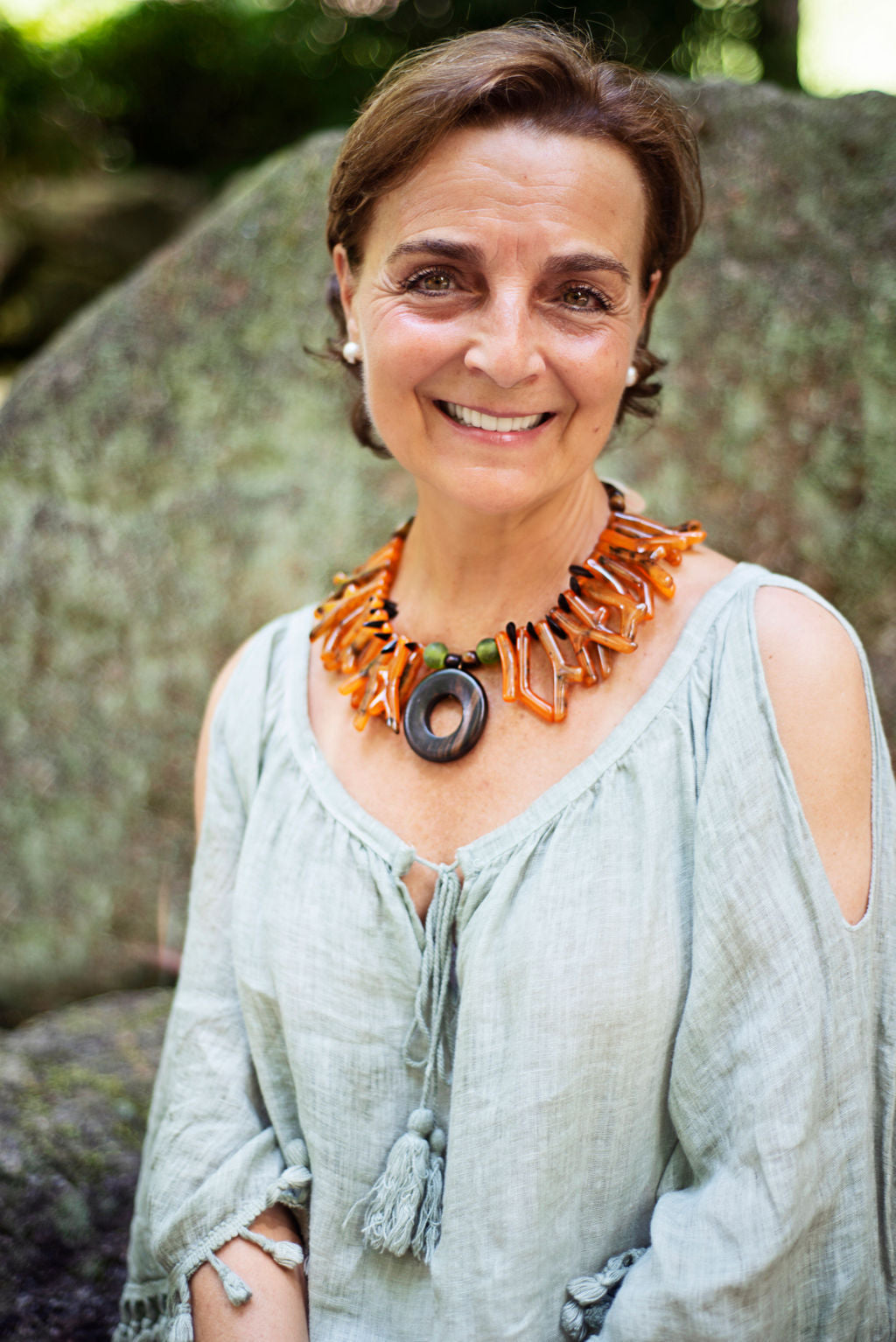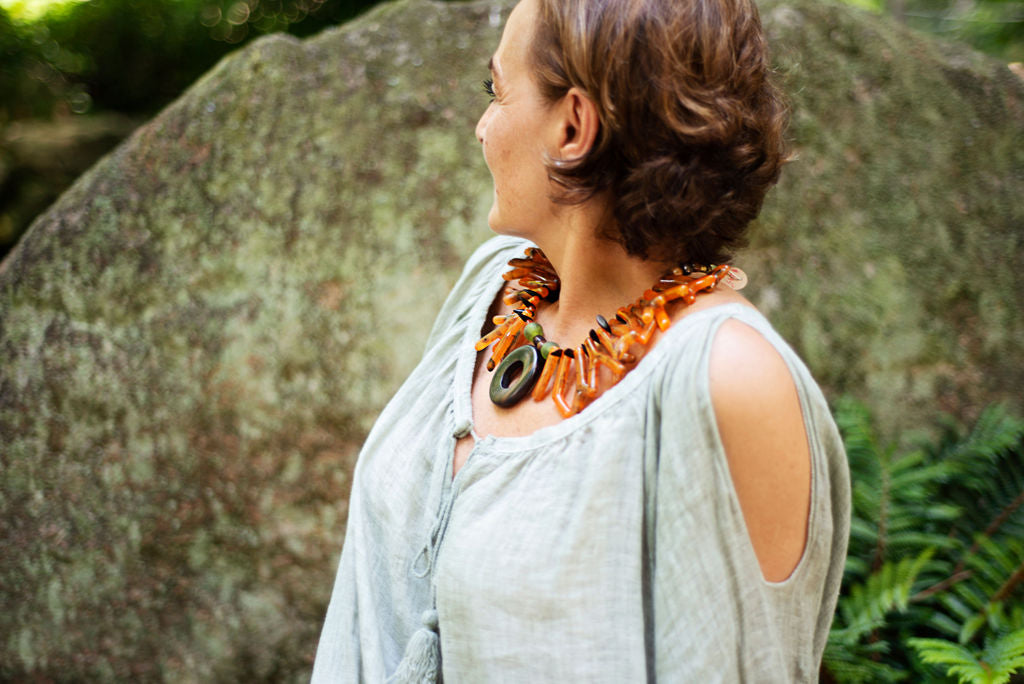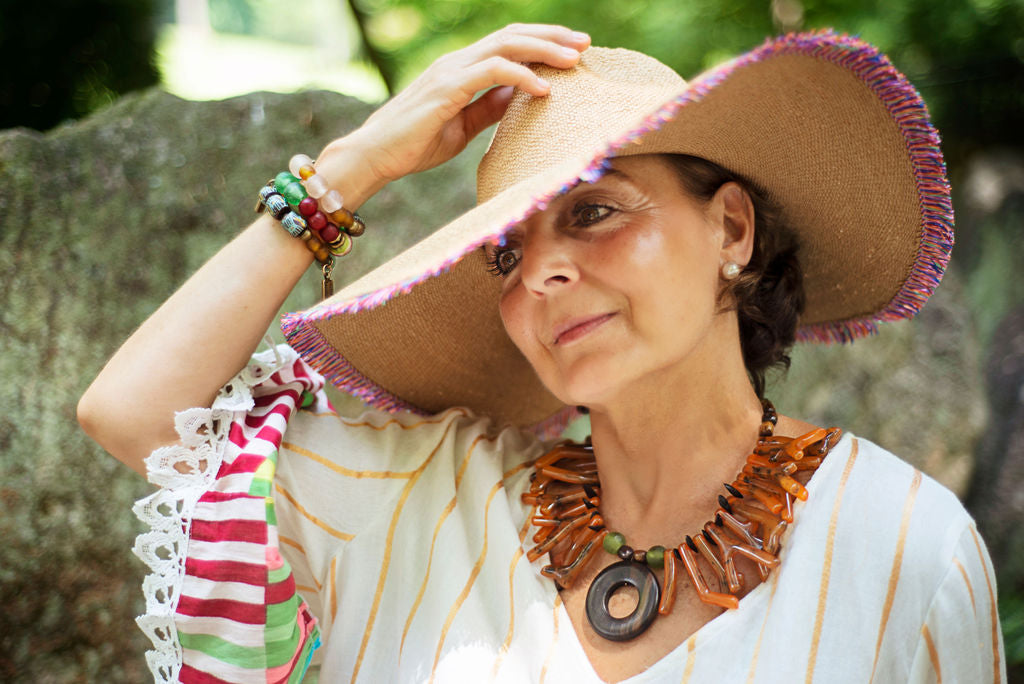 Necklace in coral orange shapes with ebony circle pendant
$295.00
( / )
Unavailable
Item #480
Please select all options.
A light and easy to wear one of a kind necklace!
Made out of resin in an orange tone that reminds me of the beautiful carnelian stone.
The shaped corals surround this beautiful ebony circle making this necklace simple yet sophisticated.
Perhaps your new piece to wear this year?
Approximately 17 1/2" long. 
Easy to put on with a big brass toggle.

Enjoy!