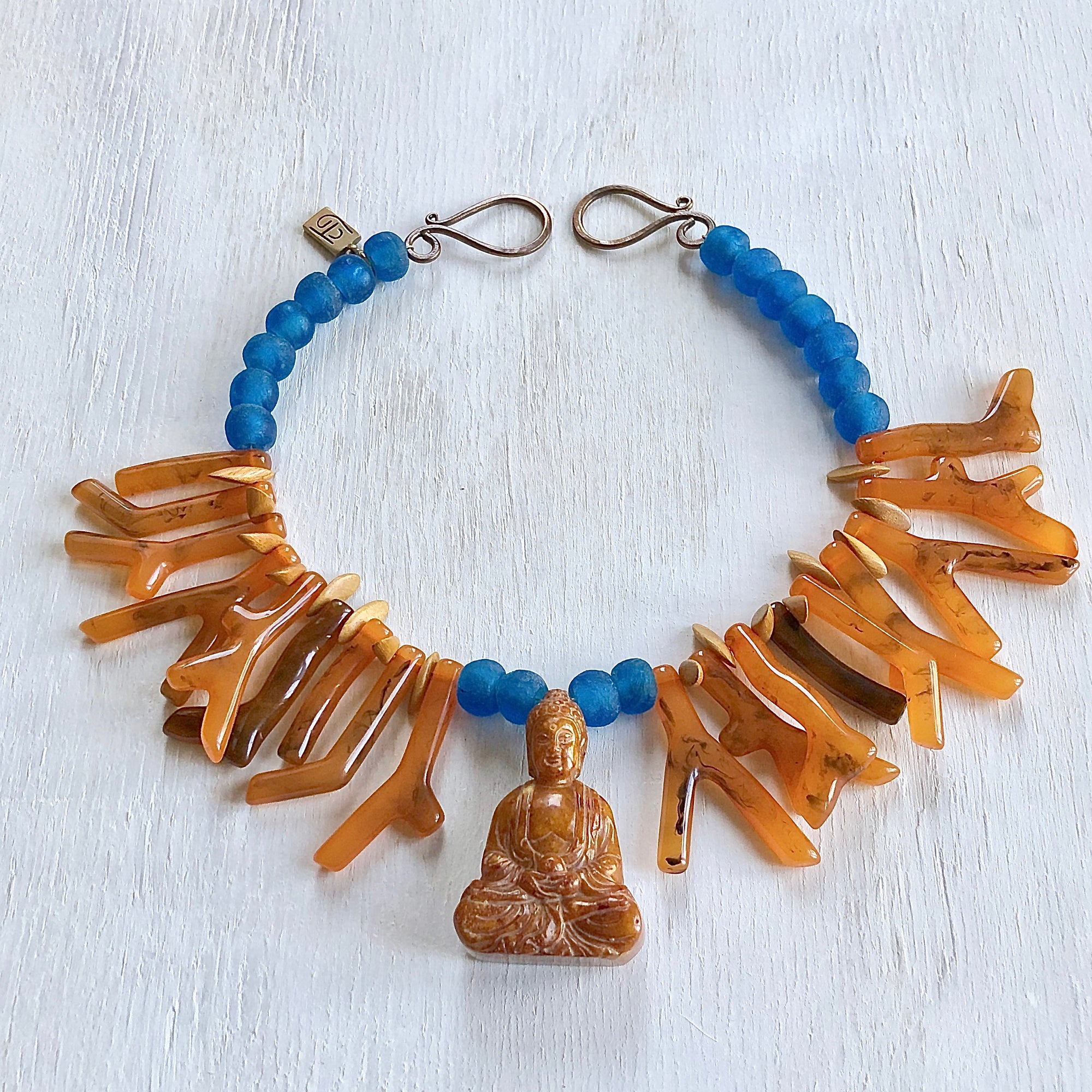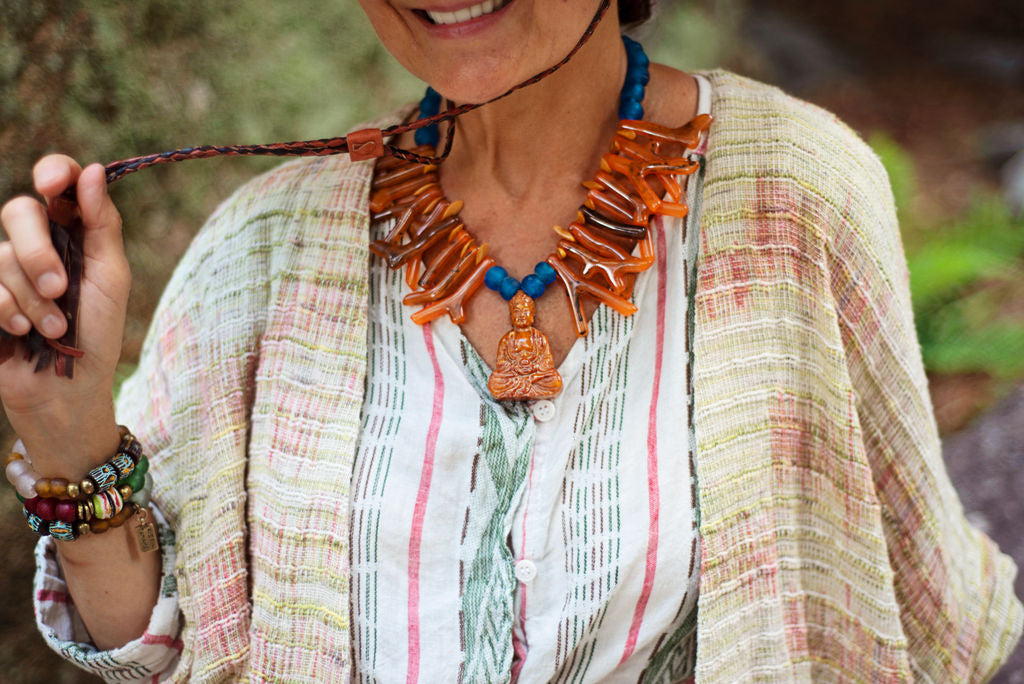 Orange shapes of resin coral necklace with blue recycled glass African beads and a Buddha as the center piece
$295.00
( / )
Unavailable
Item #479
Please select all options.
A beautiful necklace with two striking colors together! 
Dare you wear these vibrant orange shapes made out of resin in the form of beautiful corals mixed with this vibrant blue recycled glass African beads and a peaceful buddha as the center piece? 
Unique, one of a kind necklace for you to wear time and time again!
Approximately 18" long.
Easy to put on with a big brass toggle. 

Enjoy!