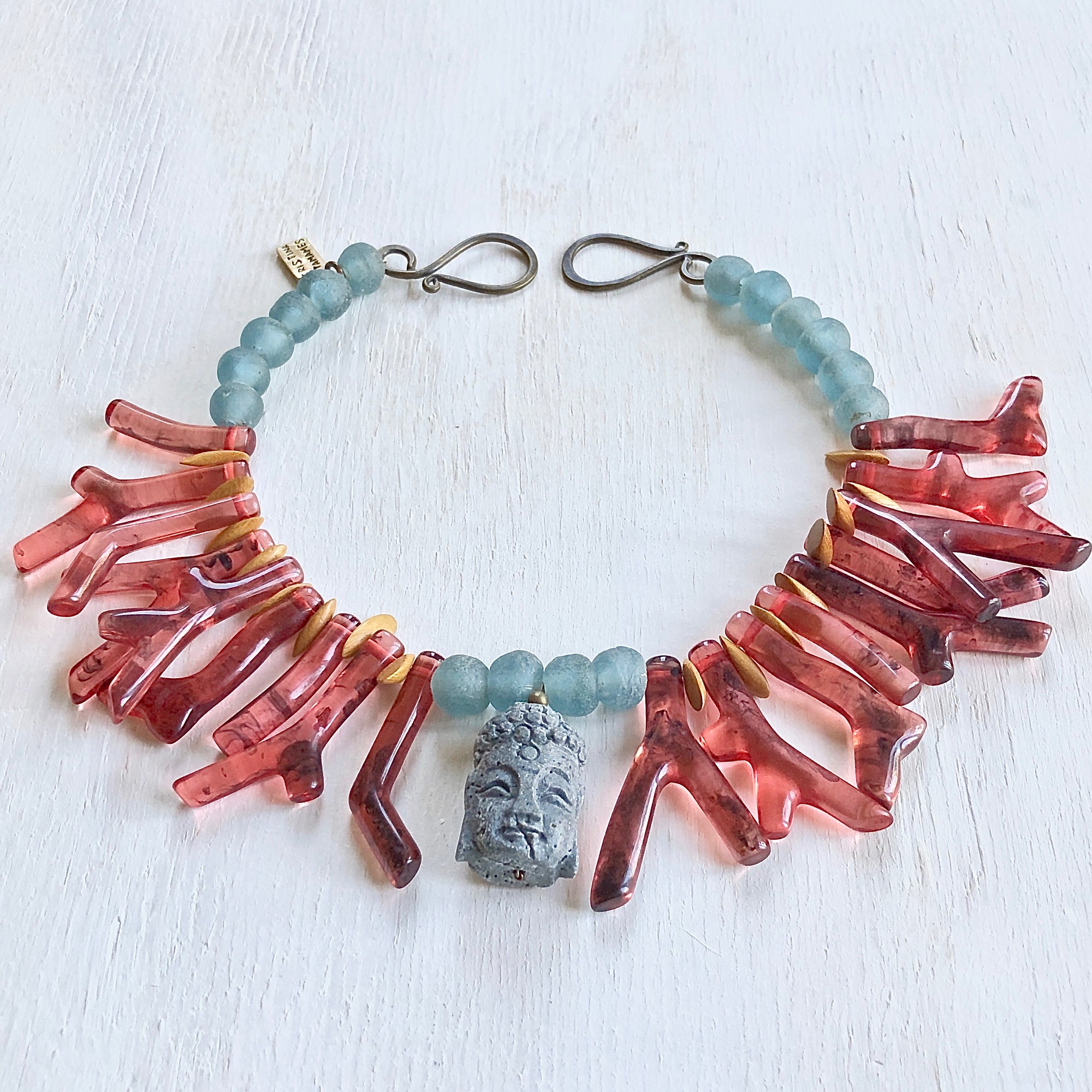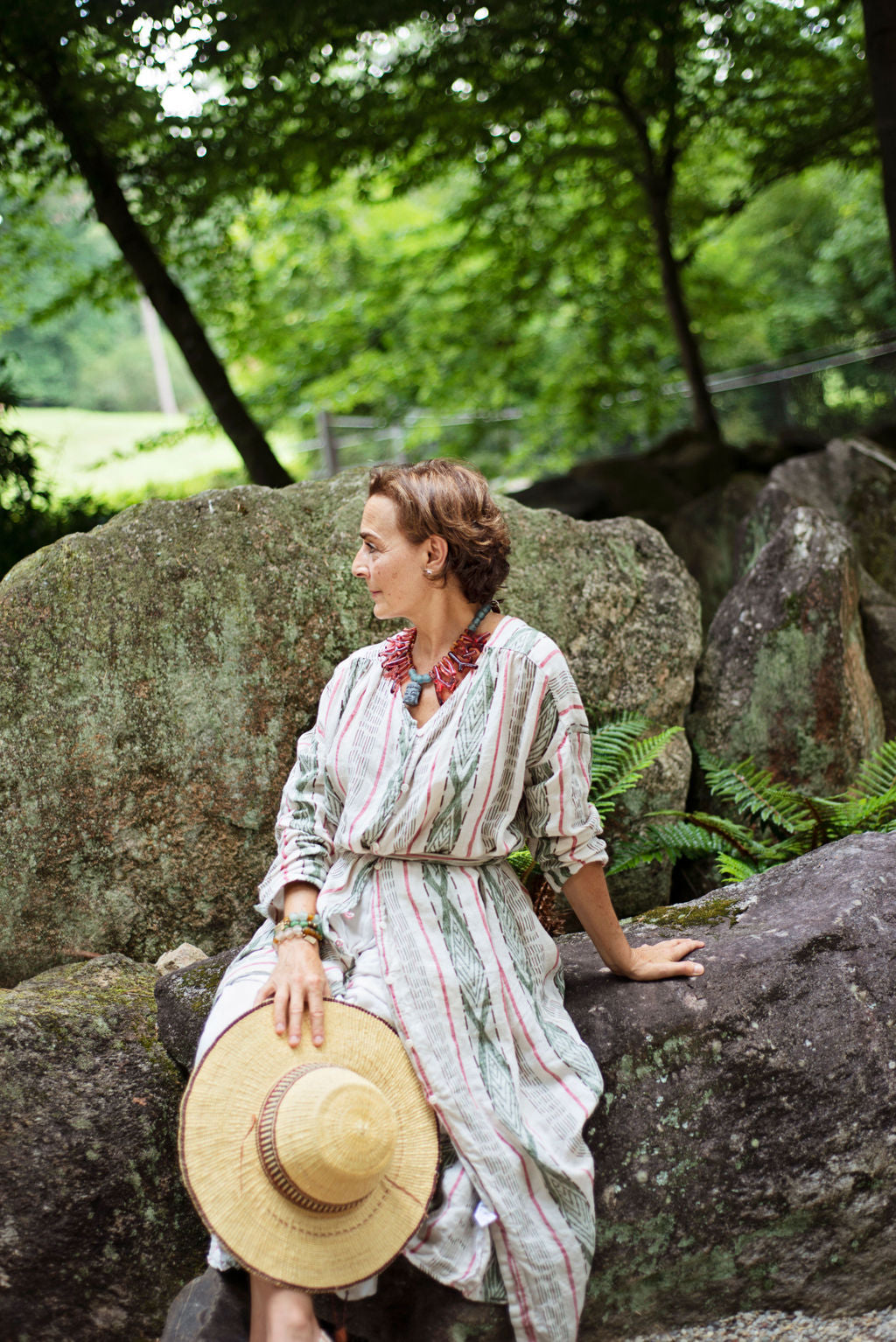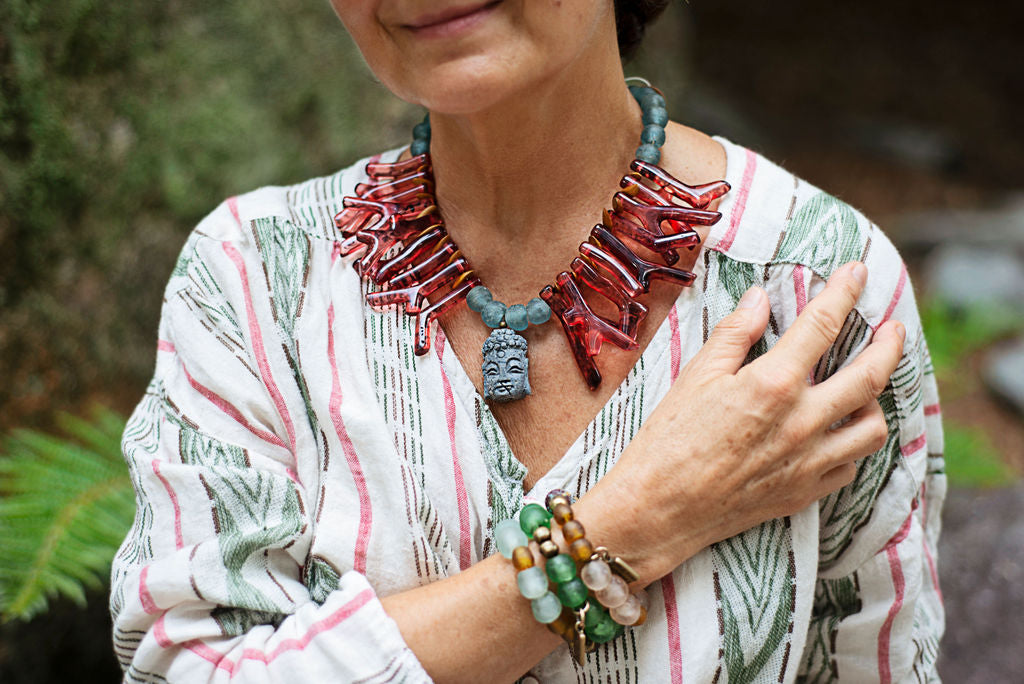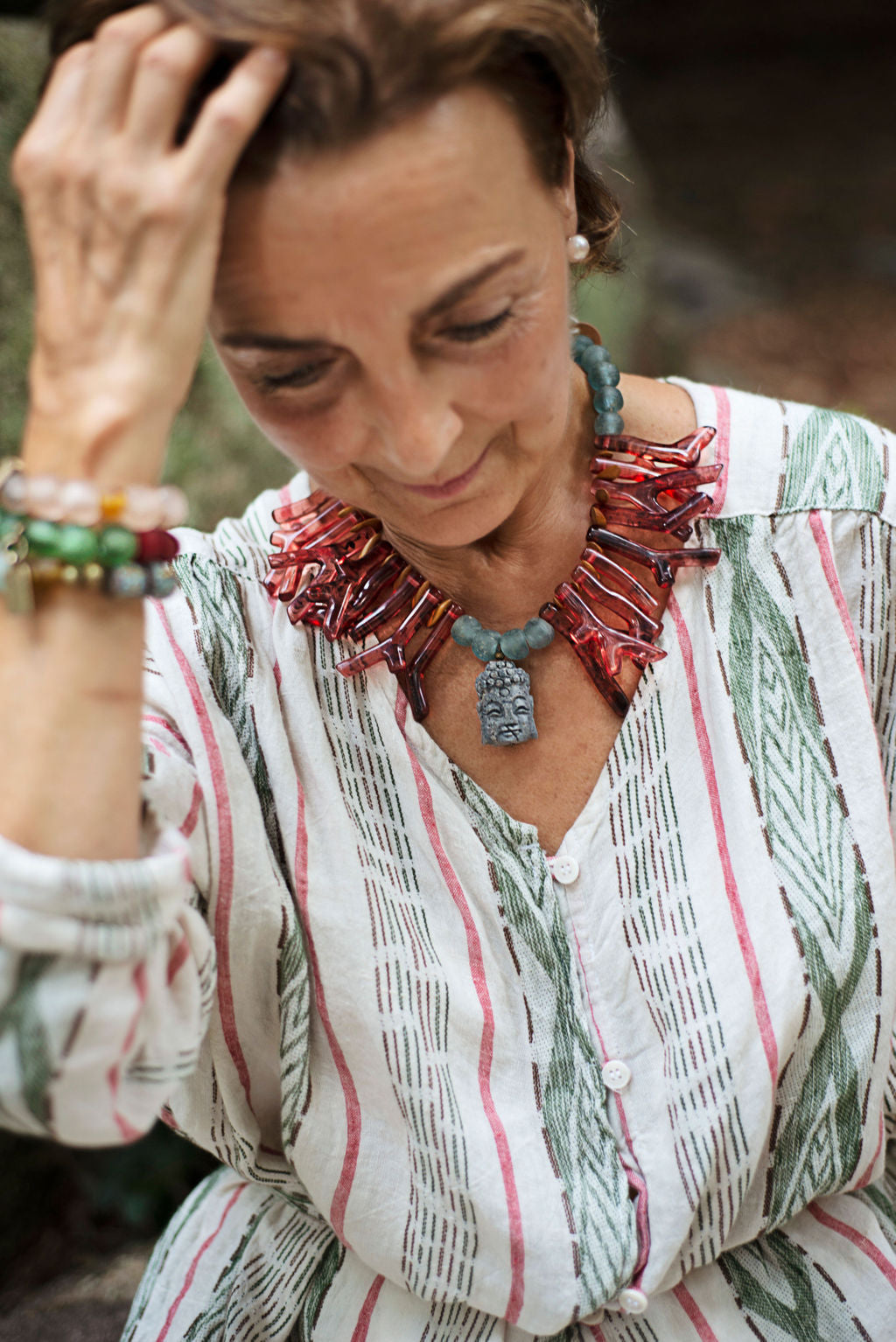 Red shapes of resin coral necklace with blue recycled glass African beads and a Buddha as the center piece.
$265.00
( / )
Unavailable
Item #478
Please select all options.
Loving this light necklace in shapes of corals made out of resin, and some blue recycled African glass beads mixed with small wood elements and a small buddha as the center piece!
A great mixture of materials making a wonderful necklace to carry on your journey!
Approximately 17 1/2" long
Easy to put on with a big brass toggle.

Enjoy!