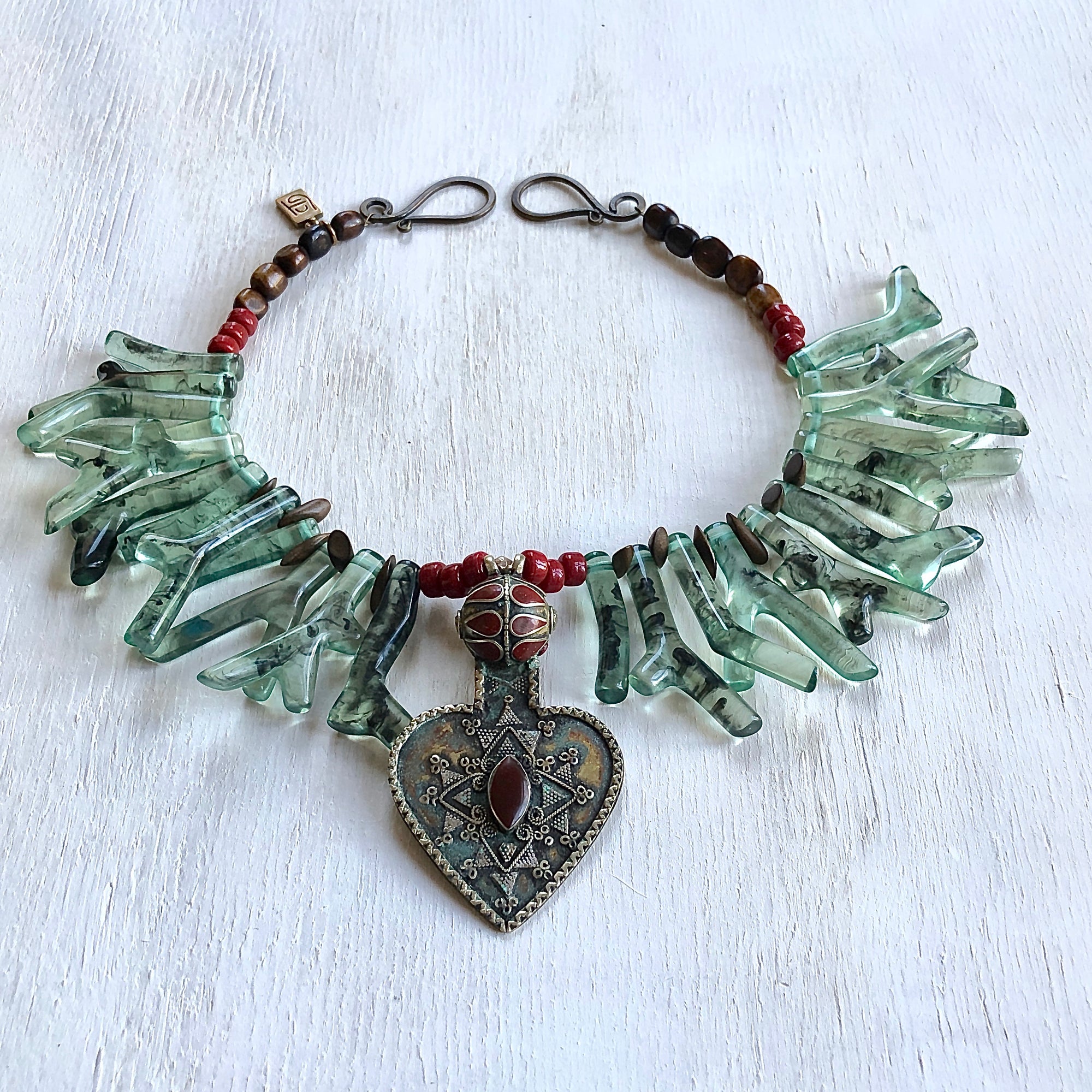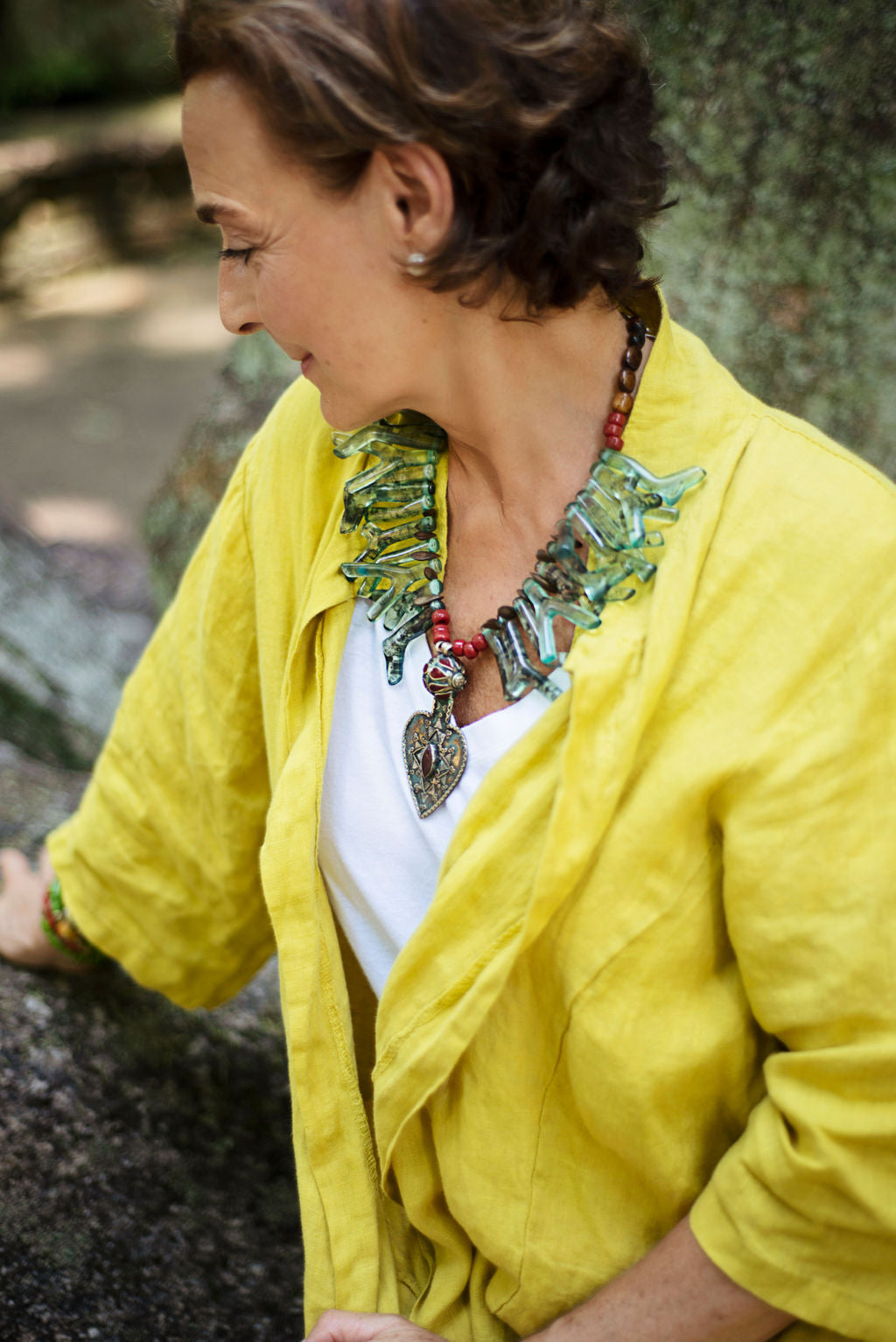 Tribal necklace with green coral shapes
$295.00
( / )
Unavailable
Item #468
Please select all options.
These green shaped resin corals remind me of the algae in the ocean which brings me to wonderful summer days at the beach, I can even listen to the calm waves that bring so much peace in the summer evenings!
Can you hear them too?
Approximately 19'' long.
Easy to put on with its big brass toggle.
A beautiful, light and easy to wear one of a kind necklace.
Great combination of colors to wear day or night.

Enjoy!